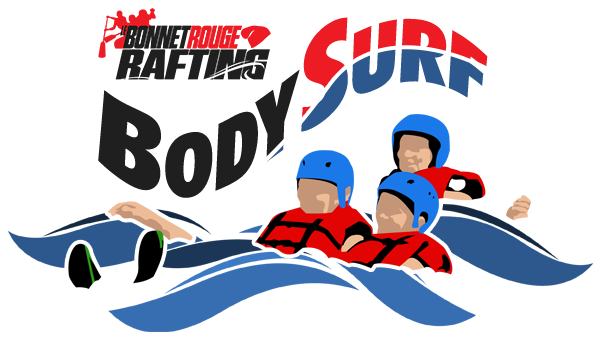 A first in Outaouais on the Gatineau River!
EXCITING! EXHILARATING!
Come and try Body surfing in the "Bonnet Rouge" rapid. A unique place for the practice of this white water sport, accompanied and under the supervision of our certified guides.
In addition, from the rocky island sculpted by the living waters of the Gatineau River, your friends will be able to follow the activity and take photos and videos to capture unforgettable memories.
INCLUDES THE FOLLOWING EQUIPMENT :
Safety jacket
Security helmet
River boots
SCHEDULE : from 9 am to noon and 1 pm to 4 pm
On reservation only and minimum group of 10 persons required.
(7 years old is the minimum age to participate and must be accompanied by a parent)
DURATION OF THE ACTIVITY : 3 hours
Contact us for informations 819-443-3360
SUGGESTED ITEMS FOR YOU TO BRING
Your swimsuit
Sneakers or sandals that attach securely to avoid losing them during the activity
A sweater or fleece jacket
Sunscreen lotion
Eyeglasses ties if necessary
A towel and change of close for the of your day when you will leave the river
ID (required)